Ginger is a warm and spicy color that can add some zest to your look. Whether you want to spice up your hair color or want to try a new hair color, Ginger wigs are a great choice. But before you buy, there are a few things you need to know about Ginger wigs. In this article, we'll answer some common questions and give you some advice on how to choose and style ginger wigs.
What is ginger wig?
A ginger wig is a wig with a reddish-orange color, similar to spiced ginger. Ginger wigs can range in color from light to dark, natural to vibrant. Some ginger wigs have highlights or lowlights that create more dimension and texture. Ginger wigs can be made from artificial or human hair and come in different lengths, styles, and textures.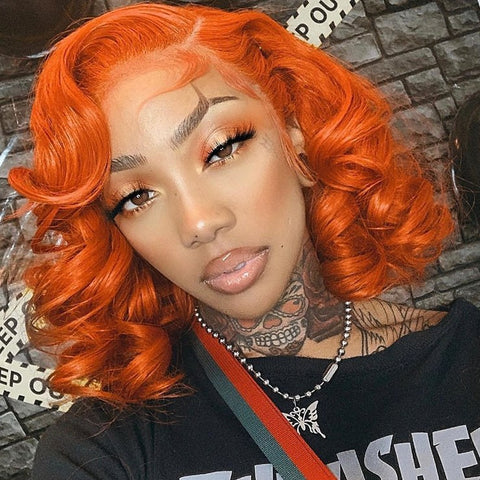 Styling ginger wigs can be both easy and challenging, depending on the type of wig you have and the look you want.
Here are some general tips on how to create a ginger wig:
Choose the right ginger according to your skin tone. Ginger comes in different shades, from light to dark, from gold to copper. The best way to find a color that suits you is to match your skin tone. If you want warm undertones, go for golden or coppery ginger. If you have a cool undertone, go for a lighter or neutral shade of ginger. If your undertone is neutral, you can try any ginger.
Trim the wig according to your face shape and preference. Ginger wigs can be styled in many styles, from curly to straight, short to long, bangs to no bangs. The key is to find a hairstyle that suits your face shape and personal style. For example, if you have a round face, you might want to avoid flat bangs in favor of side-curls or wispy bangs. If you have a long face, you may want to make your wig look more voluminous and layered to balance it out.
Use the right tools and products to shape your wig. Depending on the type and quality of your wig, you may need different tools and products to style it. For example, if you're wearing a synthetic wig, you may want to set low heat on your curling iron or straightening iron and avoid products that contain alcohol or oils. If you're wearing a human hair wig, you may need to set a higher temperature on your styling tools and use products designed for human hair.
Blend the wig with your natural hairline and eyebrows. One of the most important steps in making your wig look natural is blending it with your own hairline and eyebrows. You can pull some hair from the front of your wig to create a more realistic hairline, or hide any gaps or edges with concealer or powder. You can also use a brow pencil or powder to match the wig color, or use a tinted brow gel or mascara to brighten or darken your brows.
Use hair accessories. Accessorize your wig with hats, scarves, hair ties or clips. Another way to style a ginger wig is to layer it with different accessories to add some flair and personality to your look. You can use hats, scarves, headbands or barrettes to change up your style, hide any imperfections, or protect your wig from the sun or wind. You can also mix and match different colors and patterns to match your ginger wig.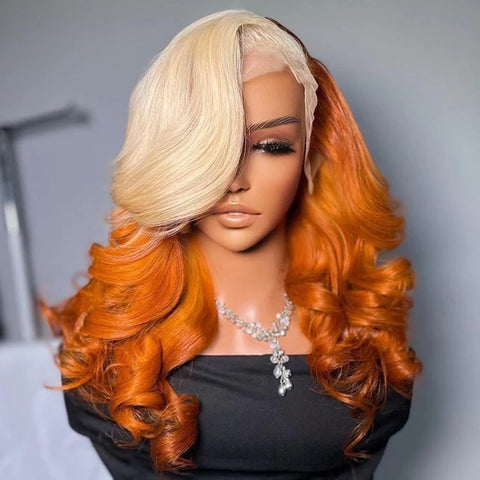 Ginger wigs are a fun and versatile way to transform your look and express yourself. By following these tips and tricks, you can style your ginger wig in different ways depending on your mood and occasion.